John Atkerson has wanted to run a greenhouse for over 25 years. Two years ago, after 20 years of working in commercial real estate, his dreams were realized and he became owner of Three Lions Garden Center in Bowling Green, Ky. He now runs the garden center himself, with the help of his family.
His wife Lynne and three children are all involved in the business. Three Lions Garden Center, too, was brought back by the Atkerson family. The center existed for 27 years under the name "Fernrunners," and eventually went out of business.
When Atkerson bought the Three Lions Garden Center property as his passion project, he revitalized the center and reopened it under the new name. Atkerson sets his business apart in the Bowling Green community through the special attention he takes to his product, and what exactly Three Lions offers. "The difference between us and like a Home Depot or Lowes is we're constantly hands on, and we have so much more variety," Atkerson says. "We sell everything from the most delicate annual flowers to trees and shrubs."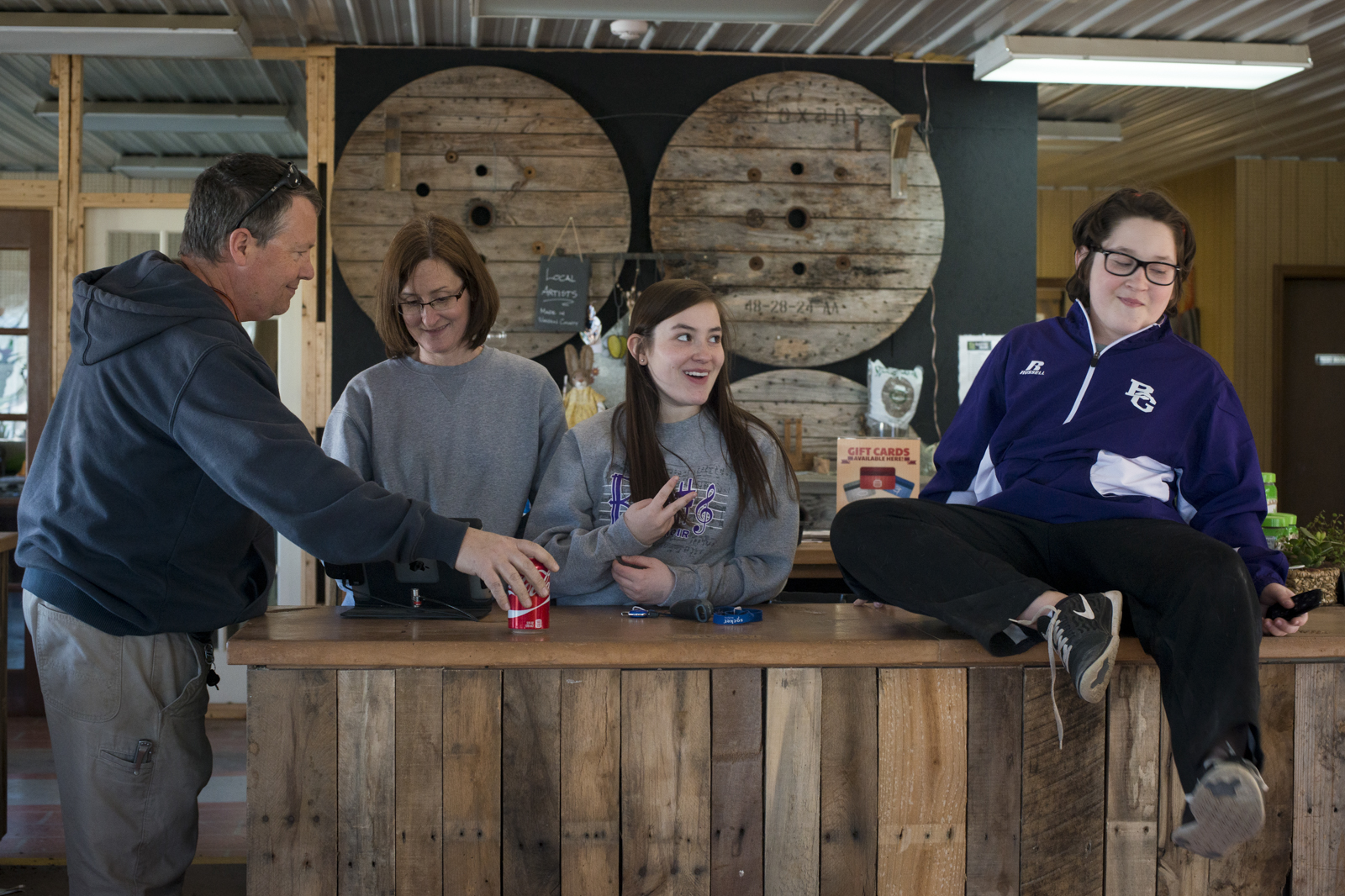 Although they each have full time occupations, the children with school and Lynne as a nurse, John's family all take time to work at the garden center on a weekly basis. Caroline, 16, and Logan, 12, elected to work at the greenhouse over their spring break to make extra money and spend time with their family.
Logan and Caroline go through Three Lions' stock of succulents, making selections for the showcase at the center's front desk. Aside from running the cash register, they also take care of simpler daily tasks while their father manages the more laborious work.
"I'm the mechanic, I'm the handyman, I'm the IT guy, I'm everything," Ackerman says. Managing the garden center requires constant maintenance and a minimum 10 hour daily commitment to its upkeep.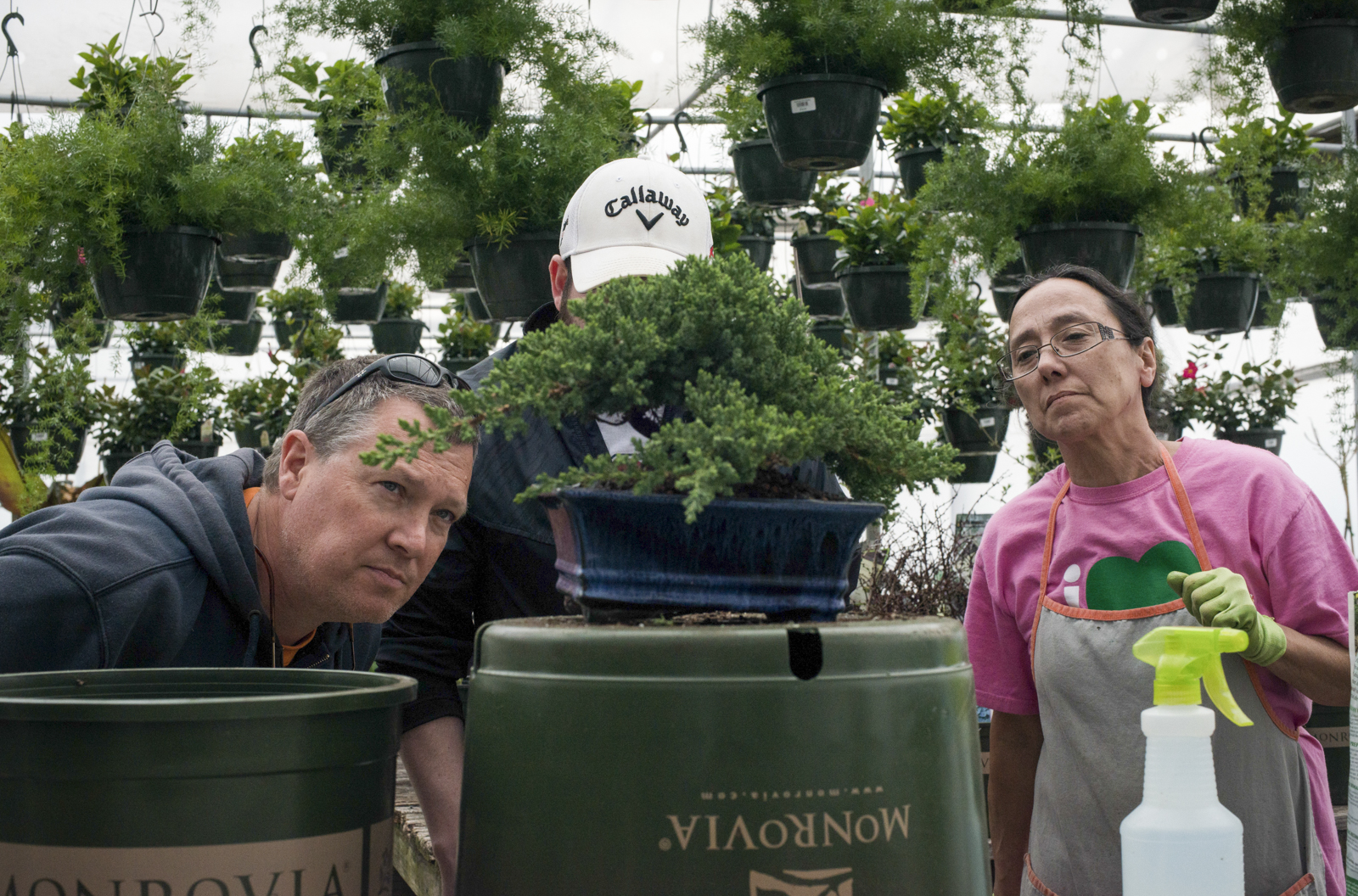 During a bonsai care class, Atkerson looks over the tree-trimming work of a customer. The class was one of several events Three Lions had planned to engage the local gardening community.
Browsing through Pinterest after dinner to look for new decorative ideas for the garden center, John shares a laugh with Logan and Caroline over a Star Wars themed planter. "We don't share an evening routine or ritual," John said. "Our family is real and laid-back, and we spend time together winding down from the day."
Atkerson helps a customer load her purchases into her car. As a family-owned business, the Atkersons take pride in caring for their community as if they were family.
Stooping down to check the building's hardware, Ackerman does his part in the care-taking of the Three Lions Garden Center. His dedication to his work as well as to his family shows through his thriving business and loving family.
FAMILIAR ROOTS