Patrick Forbes, 10, watches from the dugout as his teammates walk onto the field to shake hands with their competitors after a game on May 4, 2016.
At the end of a practice on May 1, 2016, Lukas affectionately squeezes his son's shoulder in encouragement for the upcoming game against their rivals, the Mets. Their Bowling Green Little League team, the Marlins, was undefeated up until this point in the season.
Bat in hand, Patrick prepares himself to go out on the field. In addition to playing the position of shortstop, Patrick is also the number one catcher on the Marlins.
Lukas and Patrick play catch together in their front yard in Bowling Green, Ky. "Lukas' father never used to support him in his athletics," said Elizabeth Forbes, Lukas' wife. "He never even went to any of his college basketball games. Lukas swore that anytime Patrick asked him to throw the ball around, he would go. They're even out there in the snow sometimes. He'll always keep that promise."
Patrick waves to his father as he waits on the sidewalk to pick him up from school at St. Joseph's Catholic School in Bowling Green, Ky. on May 3, 2016.
Patrick reaches out to catch a baseball as he plays catcher's position in the game against the Bowling Green Little League team, the Mets. He is one of only two players on the Marlins who is trained to play the catcher's position.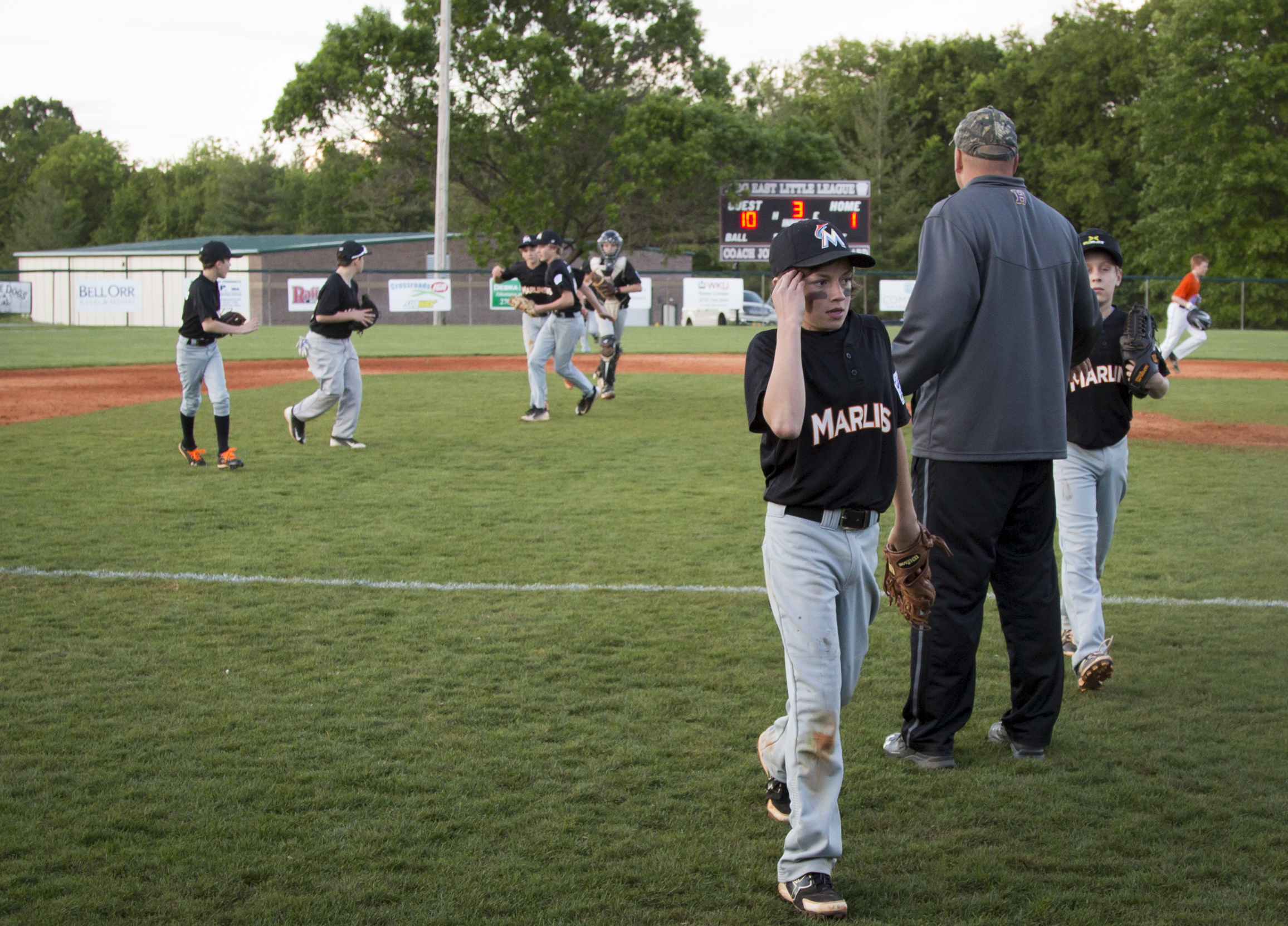 "Coach" Lukas Forbes pats his son on the back as he walks off the field after a major loss to the Mets. In 2015, the Marlins made it to the Kentucky Little League Championships, and they needed to beat the Mets to continue their path to success for 2016. The Marlins lost 11-3.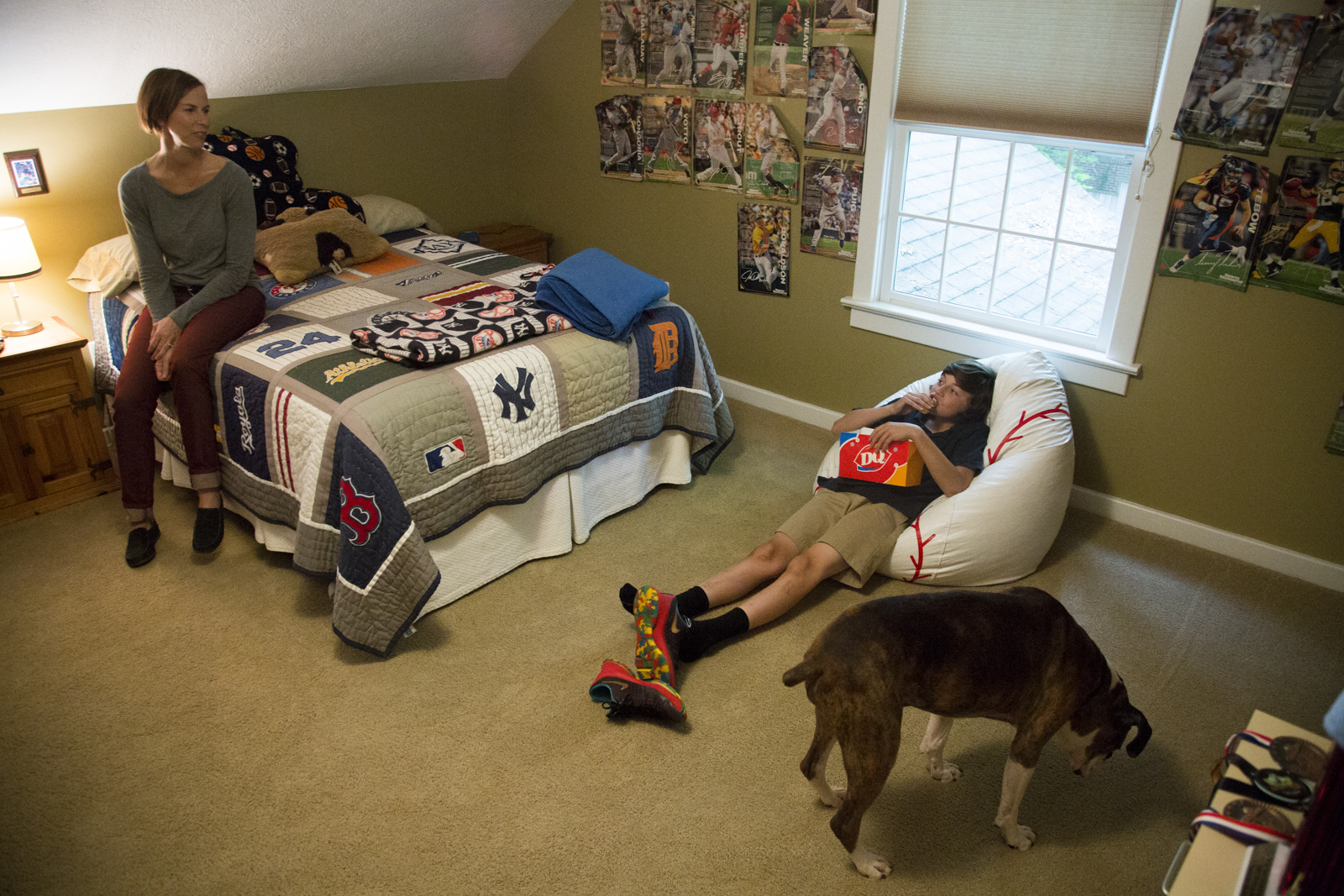 Patrick tries to keep his dinner, a box of chicken fingers, away from his dog Otis while relaxing in his room after school and talking with his mother Elizabeth. The baseball themed room is a testament to Patrick's passions, and he has drawers and baskets full of athletic momentos he has collected from important past occasions, such as foul balls in big games.
Patrick holds the door for younger students at St. Joseph's Catholic School while serving crosswalk duty after the school day has ended. Although the majority of his time is spent at school, Patrick says the best friends he has are on his baseball team. "The Marlins are the coolest guys I know," Patrick said.
"Patrick is in sports because they teach integrity," said Lukas Forbes, Patrick's father. "I want him to learn to work hard and to love what he does."
FOR THE LOVE OF THE GAME